Litigation
The attorneys at Clemens, Korhn, Liming & Warncke, Ltd have vast experience negotiating and prosecuting wrongful death and personal injury claims of all types. They have collectively conducted more than 100 civil jury trials in virtually every county in northwest Ohio.
With our attorneys' experience and expertise, your case will be properly handled at all phases, from the initial pleadings, through depositions and other discovery, and, trials and appeals. Our attorneys have experience in the following types of cases:
Auto accidents
Wrongful death
Traumatic Brain Injury
Neck and Back Injury
Slip and fall
Dog bite
Insurance cases
Business disputes
Probate litigation and will contests
Partition actions and family disputes
If you are in need of representation, please contact our office today.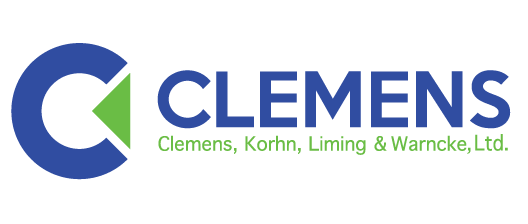 Clemens, Korhn, Liming & Warncke, Ltd represents clients in Defiance, Allen, Auglaize, Fulton, Hancock, Henry, Lucas, Paulding, Putnam, Van Wert, Williams and Wood Counties and throughout Northwest Ohio. Attorney Advertising. This website is designed for general information only. The information presented at this site should not be construed to be formal legal advice nor the formation of a lawyer/client relationship.